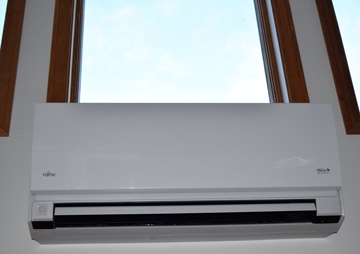 If you're thinking of installing a heat pump, you've come to the right place! At Jackson Plumbing & Heating, our technicians are certified installers and service techs. Many companies do installations today, but not all are certified to service them afterward. When you call Jackson…you get action from certified professionals who will take care of you long after the sale!
Used for many years for cooling in warm climates, mini-splits or heat pumps are now one of the fastest growing technologies for ultra-efficient heating in cold climates. Rather than generate heat from combustion or electric resistance, heat pumps extract heat from outside air or the ground and deliver it indoors, as needed. This process is a more cost-effective way to heat than most conventional systems. In the summer, heat pumps can reverse and work as air conditioners, cooling indoors and rejecting heat outside.
Ductless heat pumps have one outdoor unit connected to one or more indoor units with small copper lines. These are the most efficient air-source systems and are often installed in homes and offices to supplement existing systems, usually in the most frequently used rooms like family rooms or bedrooms. Over the course of a typical Maine winter, these units can deliver more than three units of heat for every unit of electricity used.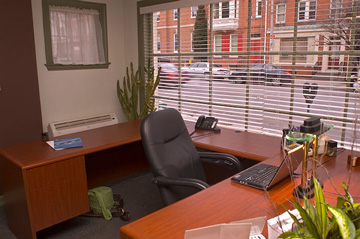 Heat pumps are great for adding supplemental heat in colder months to offset the prices of more expensive heating options. They also provide more cost-efficient air conditioning in the summer months. It's important to have a licensed and certified installer evaluate your individual situation and recommend the unit that is right for you. At Jackson Plumbing & Heating, our estimates are always free and we are certified through Efficiency Maine, allowing you to qualify for rebates on the heat pumps that we install.
Heat pumps, like any other heating or air conditioning system, should be on a regularly- scheduled maintenance and service program. Our licensed installers can clean and inspect your unit annually. Contact us today! We will gladly service all brands of heat pumps, regardless of whether or not they were purchased from us. Our service area is roughly within 30 miles of Bangor/Brewer and our service techs are on the road daily.
Our Services
Service Contracts
One year contract:
Covers most major components
Covers yearly service/cleaning
24 hour service
$359.95
Download service contract here